Double Eagle Communications, Inc.
Here you will find training and development products and services.
These quality learning instruments and blended learning programs are designed to increase self-awareness and personal effectiveness
which improves organizational performance. We help our customers to simplify and personalize complex issues of human behavior
so that they discover and capitalize on their strengths, value differences and work together successfully.

Find out how your organization can begin to use these resources administered by our company, by your own trainers or independent training consultants.
On-Line Catalog


Here is a listing of the products from Inscape Publishing Company. Call 888-772-4637 to order.
Click on the item for more information....

Everything DiSC Sales Profile- increases sales effectiveness using the power of DiSC.

Salespeople learn to communicate better and improve their sales relationships by:
Understanding their DiSC sales style
Identifying and understanding their customer's DiSC buying styles
Adapting their DiSC sales style to meet their customer's needs


Everything DiSC Management Profile increases management effectiveness using personalized
learning to help managers:
Develop their management styles
Improve communication
Increase employee engagement
Everything DiSC Workplace Profile helps build better relationships — one relationship at a time.

The Everything DiSC Workplace Profile can be used with everyone in an organization, regardless of title or role, to improve the quality of the workplace.

Participants understand and appreciate the styles of the people they work with. The result is more effective and productive working relationships.

Everything DiSC Workplace focuses on:

Discovering Your DiSC® Style
Understanding Other Styles
Building More Effective Relationships
Includes Optional People-Reading Module

Everything DiSC Work of Leaders Profile encourages leaders to understand their own leadership behaviors and how they impact their effectiveness.

Everything DiSC Work of Leaders approaches leadership as a one-to-many relationship, as opposed to the one-to-one relationship of management. It focuses on tangible steps directed at leading a group or organization toward desired outcomes.
DiSC® Resources:


DiSC® Classic Understand yourself and others better. Online and paper versions in multiple languages.

Personal Profile System® on EPIC Multi-page report on behavioral characteristics.

Everything DiSC® Facilitation System Covers 8 DiSC tools and includes DVD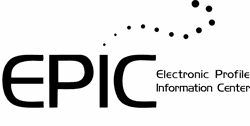 EPIC (Electronic Profile Information Center) is a web-based
management system, not software, for the administration of all of the online
assessment tools.

From assigning access codes to distributing profile reports
EPIC is the platform for the future of online assessments.


You can do a free "test-drive" of EPIC by clicking on the graphic. Login with UserID: epreview & Password: epic

Specialty DiSC® resources:


Biblical Personal Profile System® DiSC® with broad Christian applications.

DiSC® Clasico DiSC® in Spanish.

I-Sight® DiSC for Youth Age 12-18


Call 888-772-4637 for information or to order these products.
---
Click here to find out about a selling skills aptitude test for hiring, training and retaining top salespeople:

The Sales Success Profile®
Invest $69.95 and take the Sales Success Profile® online
Call 888-772-4637 for information or to order this product.
---

Find out how you can invest in these products and services
to enhance your training and development efforts.
Thank you for your interest.



Call Richard Gaudette
Toll-free 888-772-4637
or 508-529-2485 for more information.



Double Eagle Communications, Inc. 84 Glen Avenue Upton, MA 01568-1717